This is another great report from Corporate Visions. I sat through the webinar on this and couldn't stop taking notes. The research shows that over half of corporate management are not confident on their ability to execute on their growth strategy. So, how can you be more confident in your process and practices? This study has organized it into three important approaches on how and why buyers make decisions.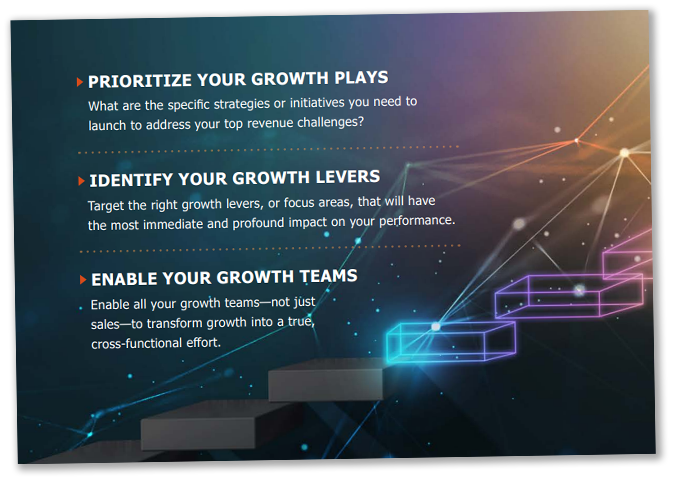 Prioritize your growth PLAYS - Which of your customers link to these 5 groups
Acquisition - Disrupt Status Quo
Win-Backs - Reclaim Lost Business
Margins - Protect Profitability
Retention - Reinforce Status Quo
Expansion - Evolve Your solution

Identify your growth LEVERS - Which LEVERS help you execute successfully
Process - Teams Need to Be on a Consistent Process
Leadership - First Line Managers Must Elevate Themselves
Skills - Diverse Set of Skills and Situation Analysis
Messaging - Messaging Based on Science and Consistency
Technology - Having the Best Tech Stack for You
Enable your growth TEAMS - Transform Growth into a True, Cross-Functional Effort
Demand Marketing
Digital Sales
Field Sales
Channel Sales
Customer Success
There is a lot here to ponder and analyze so I suggest you take a look at the study by clicking here to see the full document. If it provides Clarity and Confidence to your current strategy or helps you review and alter it's worth taking a look. Let me know what you think.